---
Hope ♥ Strength ♥ Empowerment ♥ Joy
---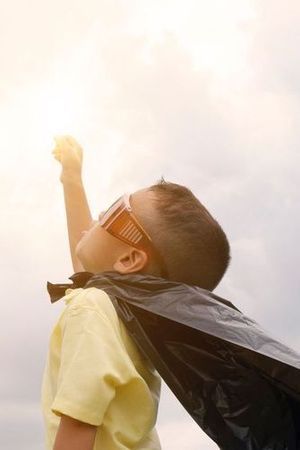 These words are the impact CFGC strives to achieve with each and every child, parent, and family member touched by the life-changing work of our compassionate and dedicated team. For over 50 years, CFGC has provided healing and compassionate care to our most vulnerable children and families, those living in poverty, abused, neglected, traumatized by life events. 
CFGC envisions a future in which all our neighbors, most especially low-income, have access to needed mental health resources and supports to ensure a better today and brighter tomorrow. CFGC is committed to this vision. 
We greatly value your support and belief in our work. We encourage you to get involved, helping to change the lives of over 3,000 hurting Texoma children and family members annually.  
There are so many ways you can help change lives!
Corporate giving matching gifts

Your gift could be matched dollar for dollar! Many companies offer matching gift programs that will double, even triple a donation's value. Check with your company for further details.

Legacy giving (planned giving)

Legacy giving creates a legacy for you and your family and sustains the future of CFGC. With legacy giving, anyone can name CFGC the beneficiary of:

Gifts of appreciated stock
A charitable remainder trust
Bequests in wills and trusts
Annuities, IRAs, life insurance, qualified retirement plans, etc.
Endowment plans
Real estate

Shopping & Gifts

Yes, you read that right! You can help just by shopping! Here are a few ways that you can shop for the cause:

Purchase a box (or more!) of Healing Hearts Art greeting cards. Each box contains 10 special designs created by precious children during their journey of healing. Each box is $20 and all sales benefit the emotional and behavioral needs of our clients. Cards can be purchased at the CFGC office located at 804 E. Pecan Grove Rd. in Sherman or at Bon Appetit Y'all located at 2120 FM 1417 in Sherman. 

Shop on AmazonSmile. You can donate to CFGC just by shopping on AmazonSmile! Click here to get started! After you have selected CFGC as your charity, you can use your existing Amazon account to shop 'til you drop! A small portion of every eligible purchase will be donated to CFGC. Every cent counts!

CFGC also has a Charity Wish List on Amazon - click here to check it out!

 

In-kind gifts

Gifts in kind, also referred to as in-kind donations, is a kind of charitable giving in which, instead of giving money to buy needed goods and services, the goods and services themselves are given. Gifts in kind are distinguished from gifts of cash or stock.

Support CFGC fundraising events

Our primary fundraising events for 2020 are listed below. Volunteers are always helpful and greatly appreciated on the day of the event.

9th Annual Starfish Benefit on Saturday, August 29
North Texas Giving Day on Thursday, September 17

Check out our event calendar to see what other events are planned!

Hold a fundraiser benefiting CFGC

Fundraisers are a great way to have fun, spread awareness and information about CFGC, and raise much needed funds to support direct mental healthcare services to Texoma children & families regardless of their financial limitations. Fundraisers can be as easy or as elaborate as you want! 

The easiest way to raise funds is through social giving. For example, you can hold a fundraiser on Facebook for your birthday or any occasion.

CFGC has some unique fundraising tools so if you are interested in holding a fundraiser on our behalf, please contact us! We would love to use these tools to help your fundraiser be even more successful! 

Advocate for the cause

By definition, an advocate is "one who supports or promotes the interests of a cause or group." (source) There are several ways a person can advocate for our cause.

The best way to advocate for CFGC is to define your talents, strengths, or skills and then use them to spread awareness of our mission and our needs. It may be liking and sharing our posts on social media. It may be reaching out to local politicians to advocate for mental health issues and mental health workforce issues. It may be volunteering. Advocacy can be just about anything you want it to be so get creative! 

Above all, remember that we appreciate your support. YOU help healing happen here. 

Holiday assistance for our most needy clients

There are several ways to help our neediest families during the holidays. Gift cards to help purchase food, gifts, and gas for these families during the holidays are always greatly appreciated. 

Needs are ever-changing, so please contact us to find out how you can help make the holidays a magical time for struggling Texoma children and families.
---
Please join us in changing lives! 100% of your gift will help people in need.
---
Donations may also be mailed to:
Child & Family Guidance Center of Texoma
804 E. Pecan Grove Road
Sherman, TX 75090
Please call us at 903-893-7768 to learn more about giving and getting involved.