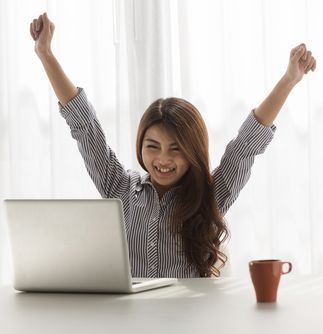 Practicum Students
(Field Experience Interns)
Child & Family Guidance Center of Texoma (CFGC) is committed to being a placement site, providing opportunities for students who have chosen the field of mental health. Our seasoned professionals will nurture and guide students as they gain valuable "real life" experience to integrate with classroom knowledge. Internships are an important component of the family-centered services provided at CFGC. CFGC accepts a limited number of master-level practicum student candidates for the Field Experience Internship Program. Internships for bachelor-level students are considered.
Field Experience Internship Program Time Commitment:
Must commit to a 2 semester minimum
Must commit to 16 hours a week minimum
Attend staff, supervision, and training meetings every Friday morning
Facilitate one group per week
---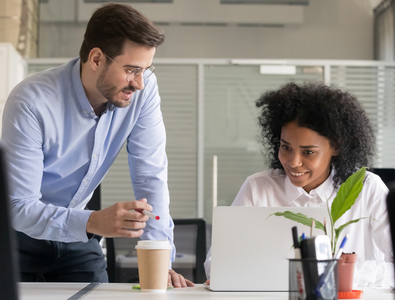 Licensed Professional Counselor- Associates
CFGC offers the Licensed Therapist Development Program for those early career professionals who are licensed by the state of Texas with a temporary license and are accruing field hours for full licensure.
Associate Therapists will receive top-notch training in therapeutic services with a variety of populations and presenting concerns. CFGC clients range from preschool to retirement, span diverse racial and ethnic groups, come from varied socio-economic levels, and present with a variety of concerns. For over 50 years, CFGC has been dedicated to providing troubled hurting Texoma children and their families with affordable, high quality mental healthcare, regardless of ability to pay. CFGC is a 501(c)(3) non-profit agency that receives funding from United Way of Grayson County, generous local businesses, foundations, individuals, special funding events, Medicaid and CHIP insurance, some private insurance plans, and client fees.
The Licensed Therapist Development Program for state licensed interns provides a wide range of benefits:
Exposure to a varied clinical experience including individuals, groups, couples, family, adolescent and play therapy
Weekly individual supervision from board approved supervisors for licensed interns
Weekly group supervision with CFGC staff therapists
Weekly training topics relevant to research based treatment approaches
Participate on a treatment team committed to continual improvement through consultation and training
Access to audiovisual materials and recording equipment, experience with billing and front office duties
Shared office space, access to individual, family and play therapy rooms; individual CFGC email account
Free access to Relias Learning, an online training site with more than 2,800 courses
Opportunities to provide services at partner agencies in the community
Desired Applicant Characteristics:
Available to be onsite a minimum of 40 hours a week.
Commitment to an 18 month program
Completed all necessary coursework and exams to gain state licensure as a professional intern
Committed to ongoing learning, experience and self-reflection
Open to differing perspectives and questions of how one's worldview affects therapy
Sensitive to how one's ethics are demonstrated in practice
Exploring the issues of human diversity
LPC-Associates will:
Commit to 40hours weekly
Carry a caseload of 30 clients
Work until 6pm three days a week (mandated as part of the program)
Attend staff and supervision meetings every Friday morning
Facilitate one group per week
Provide services at one offsite location minimum
 ✔ Salary and benefits will be provided for those professionals who hold a temporary license and are invited into the Licensed Therapist Development Program.
---
If you are interested in applying to the program, please submit your contact information, cover letter, & resume to Executive Director, Brenda Hayward via the form below. 
---